Suppliers
WE PARTNER WITH THE BEST BRANDS
For more than 160 years, Anheuser-Busch and its world-class brewmasters have carried on a legacy of brewing America's most-popular beers. Best known for its fine American-style lagers, Budweiser and Bud Light, the company's beers lead numerous beer segments and combined hold 46.4 percent share of the U.S. beer market.
La Quinta Brewing Company is a Coachella Valley favorite and is rapidly becoming a Californian Desert Brew icon. Their growth has been cultivated with great passion, great discipline for managing the business and great responsibility for the people and communities that make La Quinta Brewing Company's success possible.
Hangar 24 Craft Brewery began with a true passion for good beer the absolute love of flying and the pure enjoyment of being around great friends. Founder and Master Brewer Ben Cook and his buddies used to meet at hangar 24 after an afternoon of flying to trade stories, talk aviation, play music and share a few cold ones that Ben just finished brewing at home. These days, the location of where these fine beers are brewed has changed, but the quality time spent enjoying a delicious, handcrafted beer and conversation with friends is the same as ever. Cheers.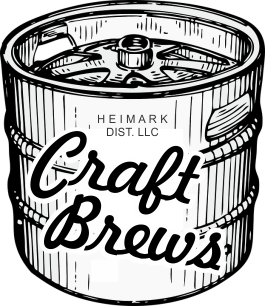 We carry a wide variety of craft beers from the best breweries in the area. All of our craft breweries are dedicated to only brewing the best beer that will satisfy even the most particular taste.
Jarritos has been to more countries than some billionaire playboys. It is available all over the world. Perhaps someday it will be sold on the moon, if there are thirsty moon people to buy it.
COACHELLA BREWING COMPANY
With its grand opening on August 30, 2013, Coachella Valley Brewing Co. went from a small, lofty notion into a full-fleshed reality. Focusing on the uniqueness of the Southern California desert, Coachella Valley Brewing Co. strives to connect both ends of the Coachella Valley through quality locally grown ingredients and expertly crafted beer.
Want to see more products?